14' Baja Broncos Off-Road Challenge Slot Car Set FREE GROUND SHIPPING
(0 customer reviews)
Submit Your Own Review
Description
FREE Shipping on orders to the lower 48 states!
This LIMITED EDITION Collectible Baja Bronco Slot Car Set is a great gift for any Bronco fan! It features 14' of track and two Baja Ford Bronco racers! This kit puts you in the thick of the good ol' days of Baja racing! The Baja racer slot cars are decked out in vintage race stickers and a cardboard backdrop is included to give even more of the Baja racer feel. This set includes the following items:
14 feet of track with jump section and intersection track - multiple layout options!
Scenic cardboard backdrop
Two X-Tracktion® Baja Bronco slot cars
Two variable speed controllers
AC power pack
Track support pillars
Track cleaning pad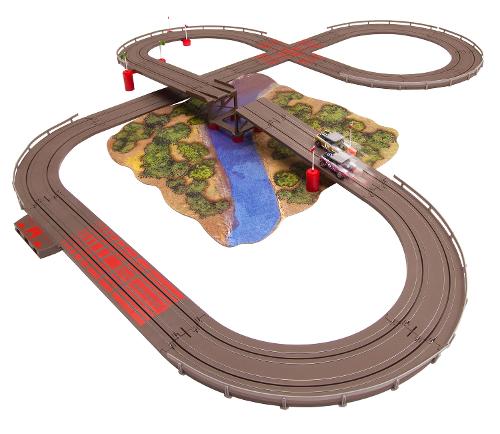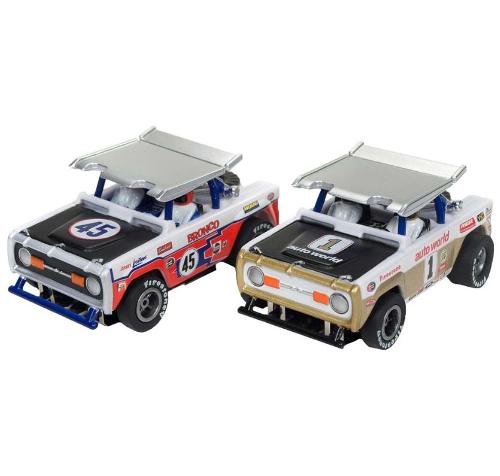 Prop. 65 Warning for California Residents
WARNING: This product may contain chemicals known to the state of California to cause cancer, birth defects, or other reproductive harm. Learn more
Fast Shipping
Most orders ship same day
*Express shipments are not time guaranteed in the event of delays due to weather or acts of nature.
In-House Experts
90+ years combined
Competitive Pricing
The leader in price & quality
Hassle-Free Returns
Love it or return it*
*See Return Policy
Buy With Confidence
Secure checkout and site
Have a Question?
Emails Us
(800) 749-5028
Hablamos Español