Front Brake Caliper w/ Pads for Disc Conversions, Driver Side, 66-75 Bronco
Fits:
1966-75 Ford Bronco
(0 customer reviews)
Submit Your Own Review
Description
This passenger disc brake caliper comes loaded with pads. It is brand new, zinc coated and ready to install. This caliper is for use with our disc brake conversion. This brake caliper WILL NOT work with factory 76-77 Ford disc brakes.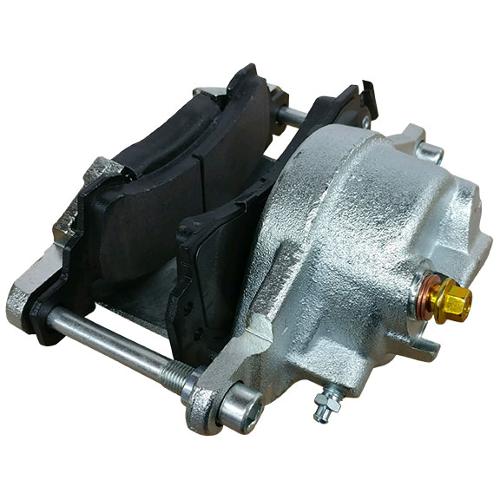 Prop. 65 Warning for California Residents
WARNING: This product may contain chemicals known to the state of California to cause cancer, birth defects, or other reproductive harm. Learn more
Fast Shipping
Most orders ship same day
*Express shipments are not time guaranteed in the event of delays due to weather or acts of nature.
In-House Experts
90+ years combined
Competitive Pricing
The leader in price & quality
Hassle-Free Returns
Love it or return it*
*See Return Policy
Buy With Confidence
Secure checkout and site
Have a Question?
Emails Us
(800) 749-5028
Hablamos Español