Tri-Flo 4-core Aluminum V8 Radiator by TBP
Triple Pass, 289/302/351W V8, 66-77 Ford Bronco
(0 customer reviews)
Submit Your Own Review
Description
A new Toms Bronco Parts exclusive item! Our 4-core Tri-Flo Triple Pass Aluminum Heavy Duty Radiator for 66-77 Ford Broncos. This radiator has 4 rows of cooling tubes and requires 4-core brackets & bushings. It features a triple pass system that creates a longer path for coolant to flow through the radiator. This system allows for the coolant to come in contact with much more surface area of the radiator resulting in exceptional efficiency. This heavy duty aluminum radiator features a built in automatic transmission cooler. This radiator can be used with automatic or manual transmission. You just won't use the built in cooler for manual transmission setups. This heavy duty aluminum radiator will cool the most stubborn of heating problems. Installation of this radiator requires some fan shroud modification. This radiator is designed for standard flow early Bronco setup. Not designed for reverse flow pump setups.
Keep in mind when choosing a radiator, there are a few key factors to consider such as size of engine, stock, mild or high performance. What you do with the Bronco and how harsh the climate is you drive in. A bone stock Bronco can be fine with the standard copper core radiator whereas the pumped up or oversized motor in the extreme condition will require the largest aluminum cored radiator. Whatever your application, we have a radiator that will keep you cool. If you need help choosing a radiator, call our staff and we will gladly help you choose the radiator for your Bronco. And most important, don't forget the shroud.
NOTE: We highly recommend a new 1/2" fan spacer #6446A when installing any 4-core or Aluminum Radiator. It is recommended that you have at least 1" space between the fan and the radiator to avoid damage. If you have power steering box that mounts on the inside of the frame, all 4-core & Aluminum Radiators will require modification to fit.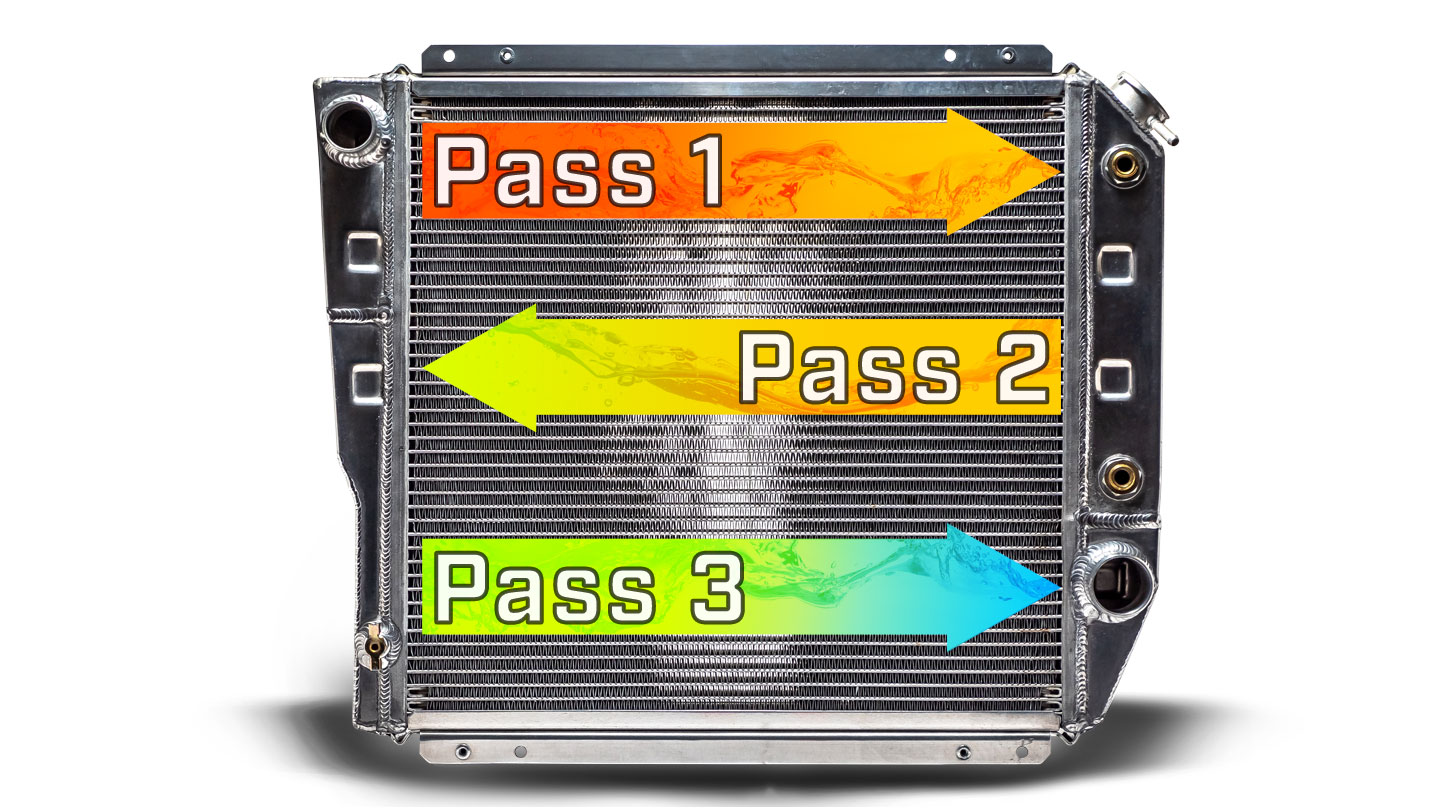 Prop. 65 Warning for California Residents
WARNING: This product may contain chemicals known to the state of California to cause cancer, birth defects, or other reproductive harm. Learn more
Fast Shipping
Most orders ship same day
*Express shipments are not time guaranteed in the event of delays due to weather or acts of nature.
In-House Experts
90+ years combined
Competitive Pricing
The leader in price & quality
Hassle-Free Returns
Love it or return it*
*See Return Policy
Buy With Confidence
Secure checkout and site
Have a Question?
Emails Us
(800) 749-5028
Hablamos Español